My friend just told me where we'll be stationed this year at anime north!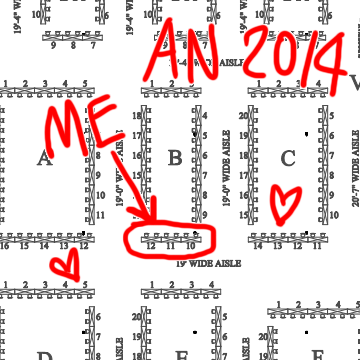 She got us tables
10-12B
in the
Dealers Room!!!
I'll be sitting in one of the corners though I guess I'll decide with her once we set up.
I'll be bringing copies of my fire emblem comic, and really limited copies of the Invisible Ties Fire Emblem Fan Anthology I was a part of.
As well as prints and buttons and plenty of other goodies! Please come by and say hi!
Con Schedule:
Anime North (May 23-25th)
Colossalcon (June 5-8th)
Rufflecon (Oct 4-5th)